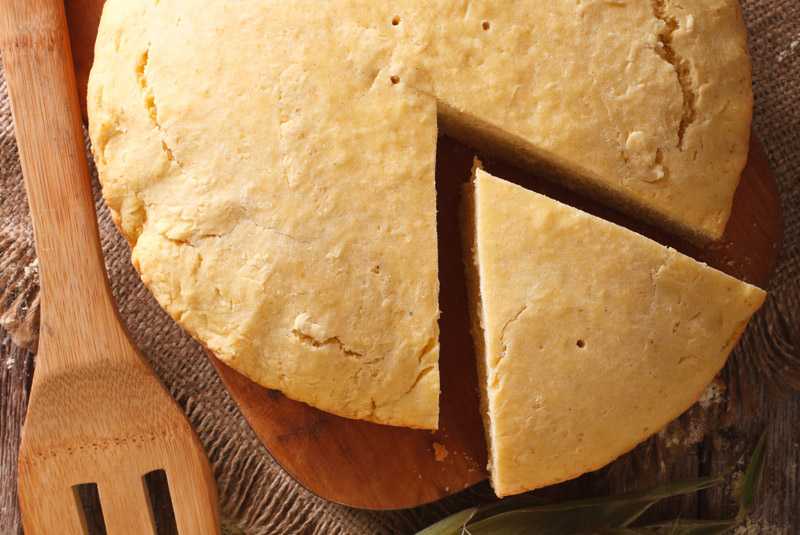 ---
Ingredients
6 cups All Purpose Flour
¾ cup Sugar
6 tbsp Baking Powder
1 tsp Salt
½ cup Unsalted Butter, softened + ¼ cup Unsalted Butter, melted
2 cups Milk
1 cup Water
4 Eggs
¼ cup Vegetable Oil
Method
Preheat oven to 350°F. Grease two 8" round baking pans.
In a mixing bowl, sift together the flour and baking powder. Stir in the sugar and salt.
Add the softened butter and gently knead until well incorporated.
Add the eggs, vegetable oil, milk and water. Mix well with a spoon until the texture of your mixture is between that of bread dough and cake batter, adding more water if necessary.
Pour the mixture into the greased pans and bake for 30 minutes.
Brush the melted butter over the top and continue to bake for 15 more minutes, or until the tops are golden brown and a toothpick comes out clean from the middle.
Cut into slices and serve warm with butter or jam.